About RROC B.C. Region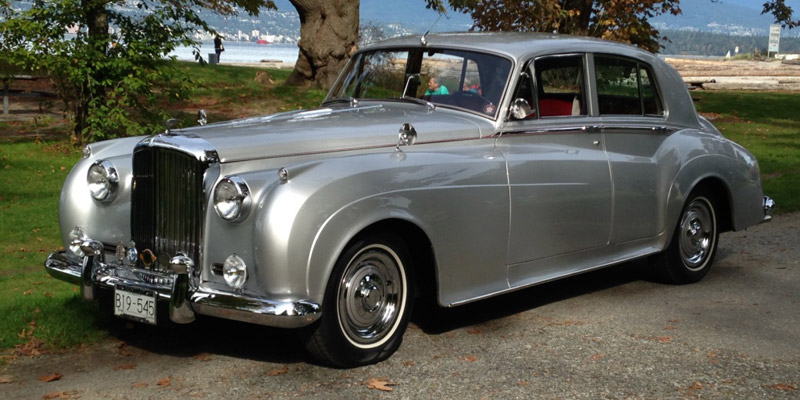 Rolls-Royce Owners' Club, BC Region - The local region of the RROC, primarily serving and representing Rolls-Royce and Bentley enthusiasts in British Columbia, the Yukon and Alaska.
Rolls-Royce Owners' Club - The International Club for Bentley & Rolls-Royce Owners & Enthusiasts
RROC is all about members helping members, preserve, restore, repair, use, drive and enjoy their Bentley and Rolls-Royce motorcars. We are a US non-profit (501 c7) organization, established in 1951. We are served by a volunteer 14 member Board of Directors, who work throughout the year on numerous projects to support club members. Six employees, who work at our HQ building in Mechanicsburg, Pennsylvania, also serve the club. We have 28 Regions across North America and 7 Societies. We have members in every continent.
The founding meeting of the British Columbia Region was held in May 1961, organized by a Dr. Barber. About twenty Rolls-Royce and Bentley cars met at Stanley Park and drove out to Harrison Hot Springs. Dr. Barber became our first chairman. The club was small, just 13 or 14 members throughout the 1960's, but in 1969 it very ambitiously hosted an Inter-Regional Meet in Vancouver that attracted 25 cars.
The club grew slowly with more frequent events in the early 1970's, also with several chairmen. A Mr. Ian MacQuarrie took over in early 1976, and with great energy and imagination established the pattern of events that has continued ever since with only minor changes. Ian organized our second effort at an Inter-Regional, this time in Victoria in 1977, but resigned soon afterwards.

Our membership had increased to over 50 by the end of the 1970's, and grew steadily thenceforth. Our next major event was the Inter-Regional Meet we hosted in 1986 that included a display of 50 Rolls-Royce and Bentley cars at the 1986 Expo in Vancouver. The day we showed our cars attracted a record number of people at the exhibition. At this meet we celebrated our 25th anniversary.
Since then we have not hosted any more National or Inter-Regional Meets. We have, however, co-organized three national tours. The most recent Sea-to-Sky tour of 35 Rolls-Royce and Bentley motorcars with approximately 70 participants, visited the Vancouver area; Whistler and Vancouver Island. We plan to hold another national tour in 2018. We plan to visit Vancouver, Whistler, Pemberton, Kamloops, Kelowna and Osoyoos.
We meet about ten times a year, seven of the events being one-day and three being weekends. We also enjoy driving tours of five or six days; in recent years we have had a tour most years. Many of our members enjoy national tours and the Annual National Meet both of which are held at different locations each year.

Membership
Our membership currently stands at about 115 with addresses in the Region plus another dozen or so who live outside the Region (Alberta, Washington State, the U.K.) We have cars ranging from early Silver Ghosts (two) to recent model Bentley Continental Flying Spurs (two). Most of our members live in the Vancouver area, but there's a strong group on Vancouver Island and a handful in the interior of the province. You do not need to own a Rolls-Royce or Bentley motorcar to become a member.